It seems we can't get enough of celebrity news. We want to know everything about our favorite celebrity and what's going on in their life, good or bad. From much talked about celebrities like Kim Kardashian to world famous actors like George Clooney, gossip about these famous Hollywood stars and many more is highly sought after and consumed as a crazy pace.
Why We Love to Gossip
Gossip is deemed as a negative in many cases, even though it is a popular form of communication by many. It doesn't matter that unverified information is passed along, gossip is a favorite pastime. Why do we love gossip so much and why do we love gossiping about celebrities? According to the experts, people gossip because it is a socially accepted norm. Gossip promotes a social connection that thrives. Gossiping about people we know is less socially acceptable, but since we don't know celebrities up close and personal, gossip about them is more or less sanctioned. Basically, celebrity gossip is entertainment and, therefore, socially acceptable.
Getting to the Celebrity Gossip
You really don't have to go far to get celebrity news and gossip. It's everywhere. Here are just a few sources that top the list:
Television: Television is full of celebrity reality shows and gossip shows. From both, we get a glimpse into the private lives of celebrities. Even though both types of shows reveal the good, the bad and the ugly about stars we love, there's no turning back.
Publications: Thanks to our favorite gossip magazines, we can enjoy even more celebrity news. While many stories based on anonymous or unauthorized sources, we still read these publications cover to cover.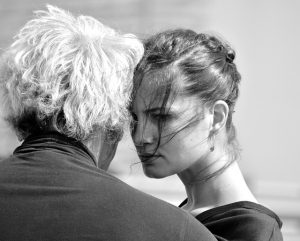 World Wide Web: With the Internet, information of any kind can appear on websites, blogs, wiki pages and many other forms of web-based platforms. These platforms are ripe for celebrity gossip. With the internet, huge volumes of gossip can be shared. And of course, once something is shared on the Internet, it stays out there. That's why persistent rumors never seem to fade. Just google your favorite celebrity and there it is, true or not.
Social Media: Celebrities typically have many social media followers, from Twitter to Instagram and Facebook. These social media connections let's followers keep up with any and every tidbit a celebrity want to share. When a celebrity rumor starts on social media the feed blows up as the information is shared over and over. On the other hand, social media allows celebrities to set the record straight. Regardless, social media is a popular place to engage in celebrity gossip.
Celebrity gossip is a popular entertainment pastime. Celebrities know that it's all a part of being famous. Fortunately, you can readily get you gossip fix from a multitude of platforms. From television to magazines, the Internet and Social Media, you can get volumes of celebrity news in an instance and nonstop. The thirst for celebrity information, true or not, speaks to the entertainment value of gossip.
https://bronzantiq.com/wp-content/uploads/2016/05/woman-1585593_1280.jpg
851
1280
Nancy Smith
https://www.bronzantiq.com/wp-content/uploads/2016/11/logo.png
Nancy Smith
2016-05-04 08:20:29
2018-06-18 07:26:02
Celebrity Gossip